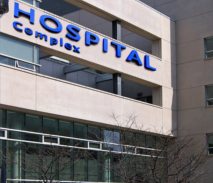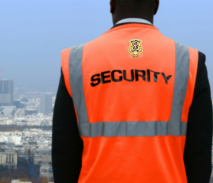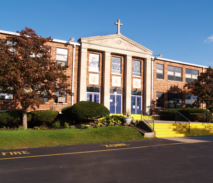 Construction site and Industrial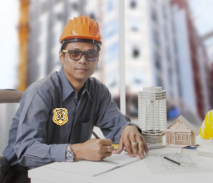 Our Security and safety team, interacts with the Fire Department or local law enforcement agencies, to coordinate security, and fire safety prevention and control, at construction and/or industrial job's site. As they report the site's daily activity, all events regarding the site's safety, equipments included, are directly report to our clients, to the law enforcement agencies and/or the Fire Department as required. Our service is tailored to protect your job's site, this will increase safety, minimize the potential for theft and/or shrinkage of tools & equipments (employee theft). Reduce the potential for litigation based on injuries by trespassers or employees at a construction and/or industrial job's site. We serve contractors, property managers, owners, field superintendents, job foreman, line, welding and erecting crews etc.
Real estate / Hotel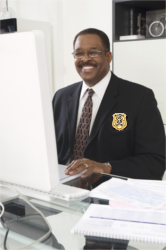 At Maxxi building Security & Management, our vision is to be exceptional—to maintain exceptional security employees, to provide exceptional service, and to create exceptional results. Our primary mission is to protect your assets, life and property through the implementation of the building's security / fire safety plan, including the management of the Fire Command Station and the supervision of the fire brigade, floor wardens, and deputy floor wardens and building evacuation supervisors. Our officers, will act as a liaison to the NYC Fire Department during emergencies.with skills and competencies necessary to perform duties include but are not limited to: Ensure that all life safety systems and related equipment are fully functional. Ensure that all floors have fire safety teams including Fire Wardens, Deputy Fire Wardens, and Building Evacuation Team members. Conduct fire alarm drills and maintain a written log of critiques to identify potential or actual weaknesses in response time or life safety systems and related equipment. Providing clear direction, information and assistance to client visitors, guests, vendors and employees in a professional, pleasant and courteous fashion on a regular basis and during emergency situations. Conduct the visual inspection of all visitor, vendor and employee access badges/identification cards to verify that the authorized holder is the individual presenting the badge/id card to prevent unauthorized access to the property. Maintain surveillance and reporting of any suspicious persons and/or packages. Perform CPR/AED and basic first aid if required.
Government
The quality of our officers is direct correlation to the quality of training they received and to the exhaustive background check. The potential threat that comes with government buildings and its employees, increases, awareness, both overt and convert of security, as well as its oversight. Our security officers implement safety and security strategies. Provide well-thought detailed solution to issues,of both immediate and long-term concerns.
Hospital
Maxxi Building Security & Management gives professional training and customer service.
Our security officers provide assistance to facililty, staff, patients and visitors.
Officers respond quickly to assistance Calls for disorderly patients and visitors.
Respond to emergency alarms such as fire, and security sensitive areas.
Unlock and Relock doors.
Monitor the Security badge access and alarm systems.
Provide Security for security sensitive areas and complete any assessments,as requred
Report problems areas in facilities to the appropriate departments.
Respond and provide security during emergency situations.
Provide assistance to the NYPD and to the FDNY and other crew during special events or in emergency situation as required.
Provide passes and monitor visitors activity after hours.
Most officers got a professional training and certifications, as well as risk assessment course
Surveillance Detection Training
Fundamentals of Healthcare Emergency.
Fire Safety /Emergency Action Plan Director
Customer Service
Critical Thinking
American Red Cross: CPR / First Aid Certification.
PREPAREDNESS PROGRAM DRILLS.
Mass Causalities Emergency Preparedness drills ,biological Emergency Preparedness drills (both drills are part of E A P)
All officers as a requirement of employment have undergone background checks, polygraph and drug tests.
Education
There is nothing more important in public spaces than school protection. Our Security team has the ability to secure large and small venues and events. And the use of metal detectors where people are entering with personal effects such as backpacks, coolers, cameras, laptop computers, etc Make sure criminals and over-zealous students can't break in. We will verify that our security measures in place will actually keep attackers at bay, Ensuring a vulnerability poses a true threat before addressing it. Achieve compliance with a variety of security standards.